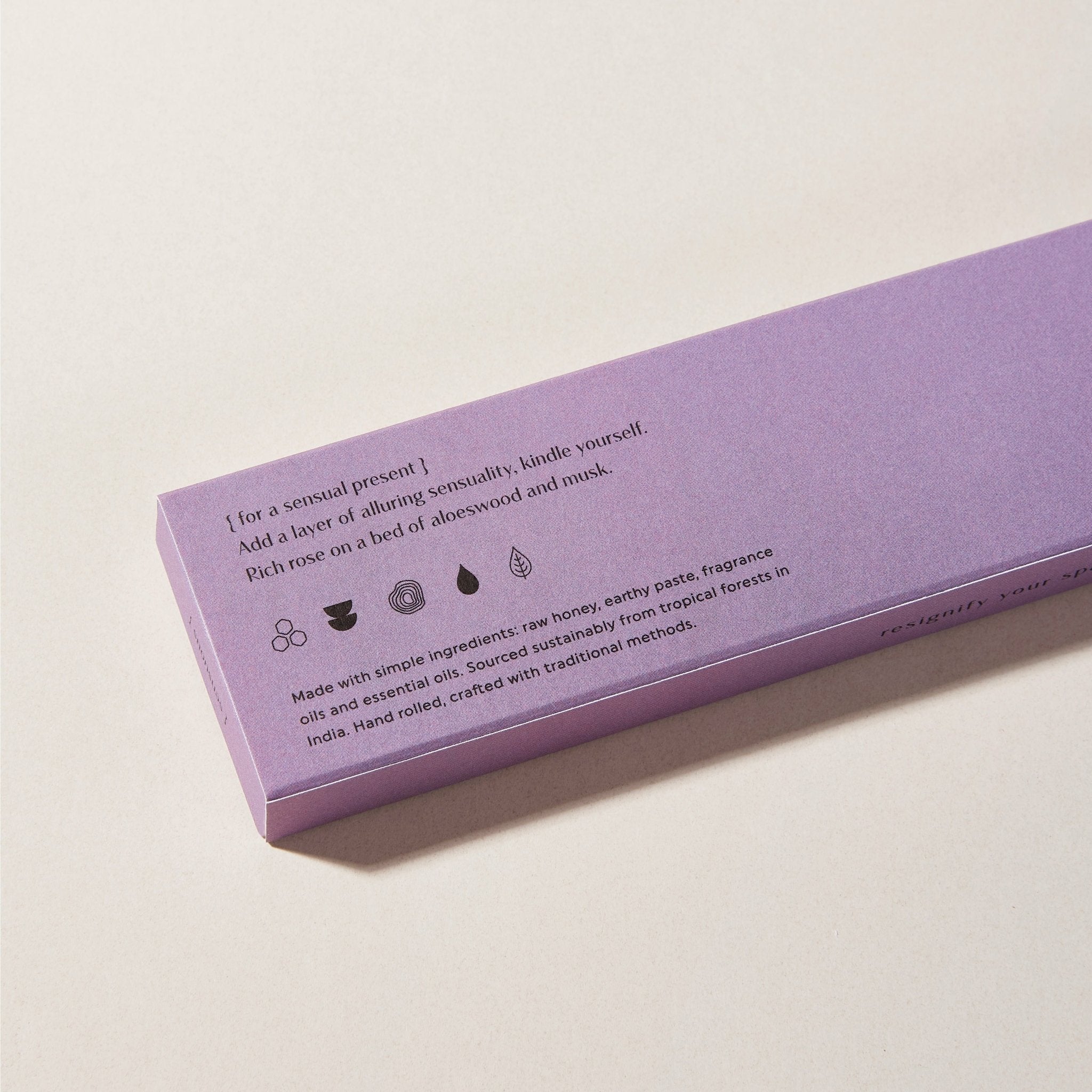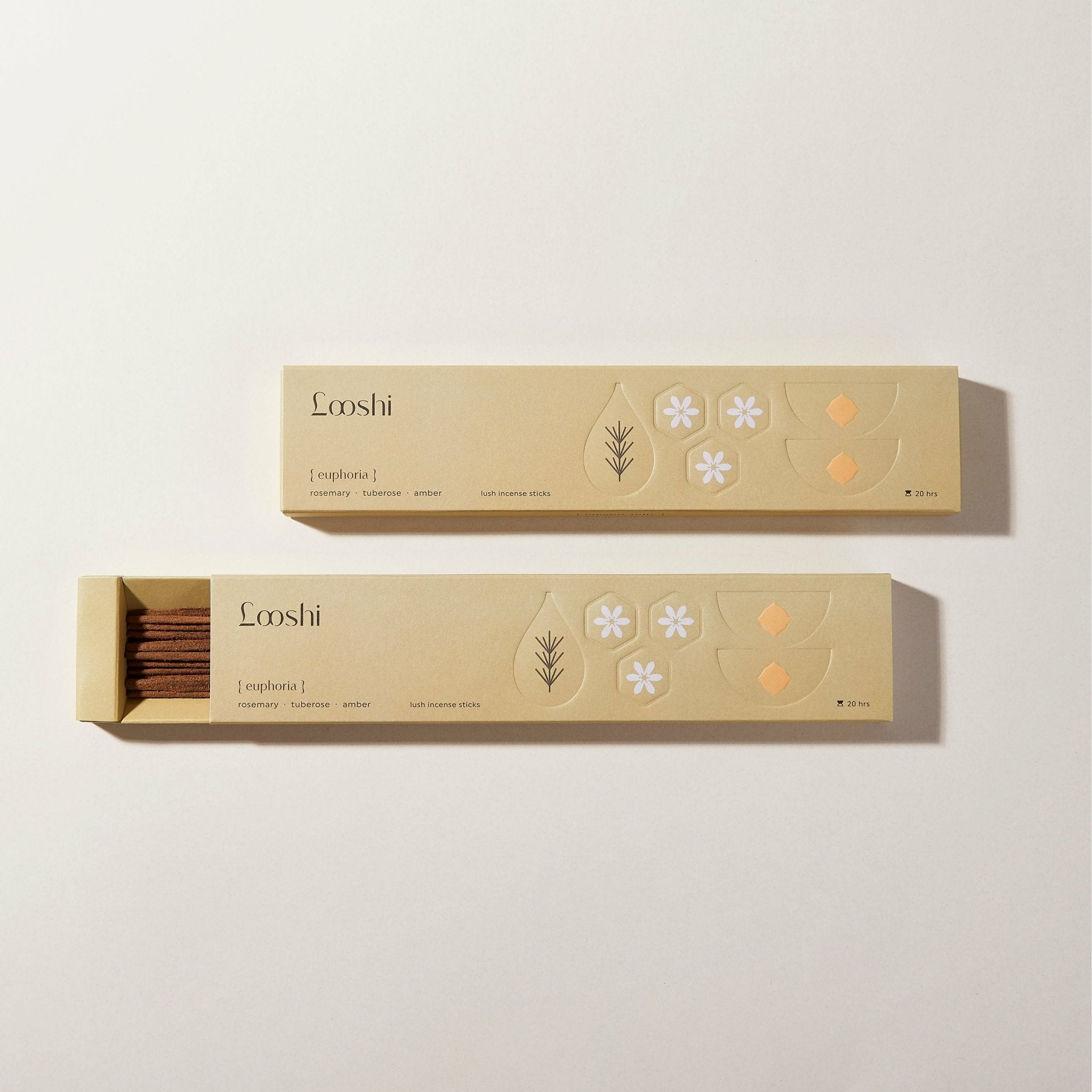 Sensory Space Incense Bundle
Indulge in the ultimate sensory indulgence with Sensory Space Intention Incense Bundle, a collection of Sensuous and Euphoria incense blends that evoke a world of emotions.
Sensuous transports you to a realm of blissful relaxation, inspiring moments of serenity and intimacy. Euphoria uplifts your spirit, bringing feelings of joy and enchantment to your everyday life. Let these carefully crafted scents elevate your emotions, transforming your surroundings into a sanctuary of harmony and delight.

- Light the end of the stick, blow out flame and place in holder.
- Ensure the incense burner is heatproof and non-flammable.
- Burn incense in a well-ventilated room and away from flammable materials.
- Never leave incense burning unattended or near children or pets.
- Enjoy a resignified space.
20 incense sticks per box and 60 minutes per incense.
Total burn time of 20 hrs.
Share
Experience the True Essence of Nature with Our Handcrafted Incense
our formulas are free from
toxic charcoal
adhesives
artificial additives
Calm
Calm in my personal first choice. Best ever.
Delightful
No complaints. Lovely scents
Smells Like Nostalgia
I absolutely love Your insensé. I've bought other brands from the store only to be disappointed and dissatisfied. Your insensé is the real deal like what I would burn when I was a kid—it's definitely nostalgia in a stick. People are always complimenting on how nice my home smells. I'm so happy I found you.
Burning incense has become a daily ritual for me
Really special incense. On my second order. Burning incense has a profound effect on my mood that's uplifting and transcendental and Looshi incense does this well.
Scent-sational Guarantee: Your Satisfaction is Our Priority!
Enjoy the calming and joyful effects of our carefully crafted scents. If you are not completely satisfied with your purchase, please let us know and we will fix it right away. We offer a 100% satisfaction guarantee, so you can shop with confidence.
made with
simple ingredients
Raw Wild Honey, Earthy Paste,
Fragrance Oils and Essential Oils.
Learn more
conscious
In buying this product you are also supporting communities focused on helping mental health awareness
learn more