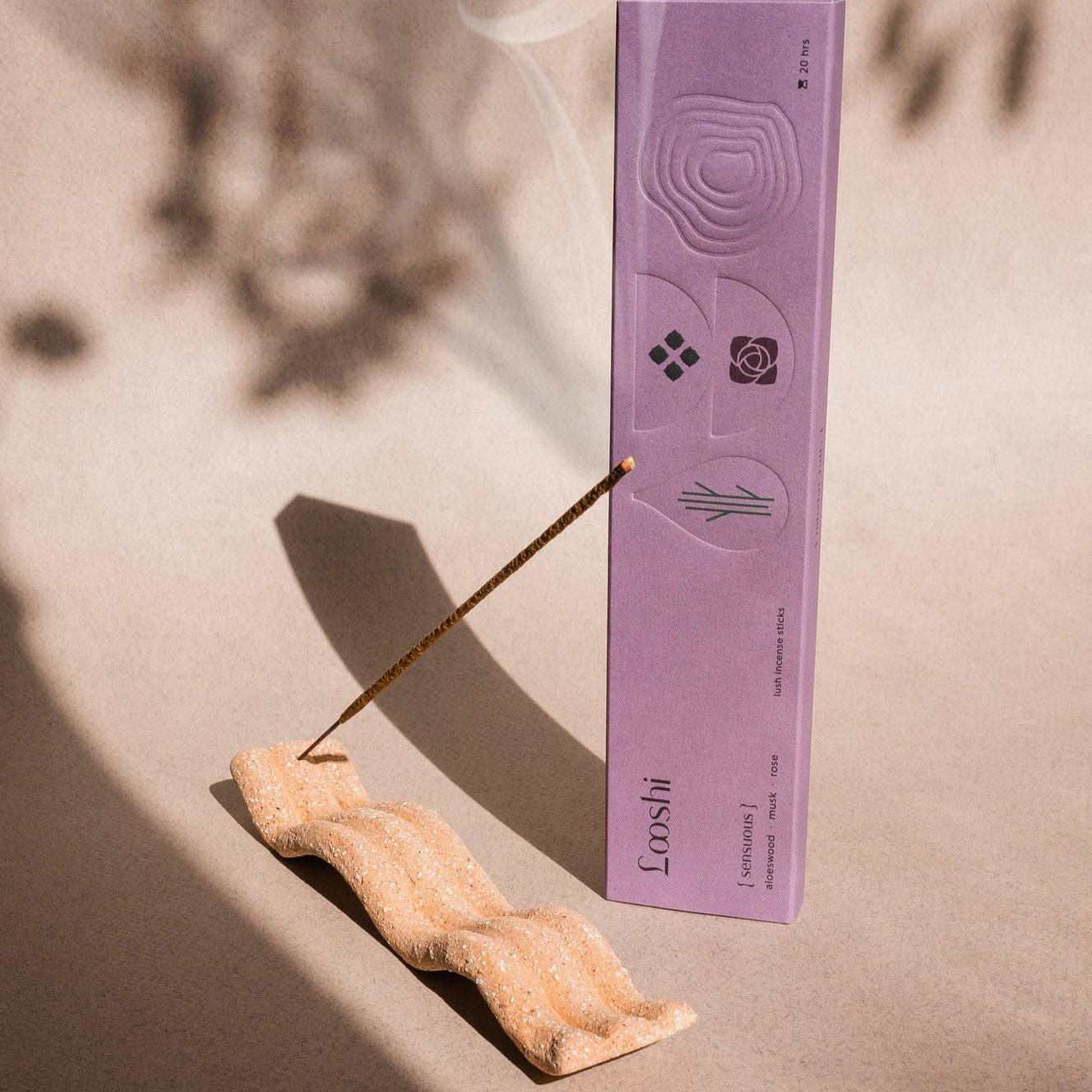 Wave Of Senses - Incense Holder
Elongated tray incense holder with imprinted wave pattern.
The Wave of Senses
symbolizes the undulating motion made by incense fragrance as it disperses throughout the room. The
Wave
holds the incense stick securely.
- Light the end of the stick, blow out flame and place in holder.
- Ensure the incense burner is heatproof and non-flammable.
- Burn incense in a well-ventilated room and away from flammable materials.
- Never leave incense burning unattended or near children or pets.
- Enjoy a resignified space.
Handmade From High-Temperature Ceramic
Looshi incense holders are hand-thrown on pottery wheels using clay. You may notice the artisan's fingerprints imprinted in the design.
Share
Experience the True Essence of Nature with Our Handcrafted Incense
Scent-sational Guarantee: Your Satisfaction is Our Priority!
Enjoy the calming and joyful effects of our carefully crafted scents. If you are not completely satisfied with your purchase, please let us know and we will fix it right away. We offer a 100% satisfaction guarantee, so you can shop with confidence.