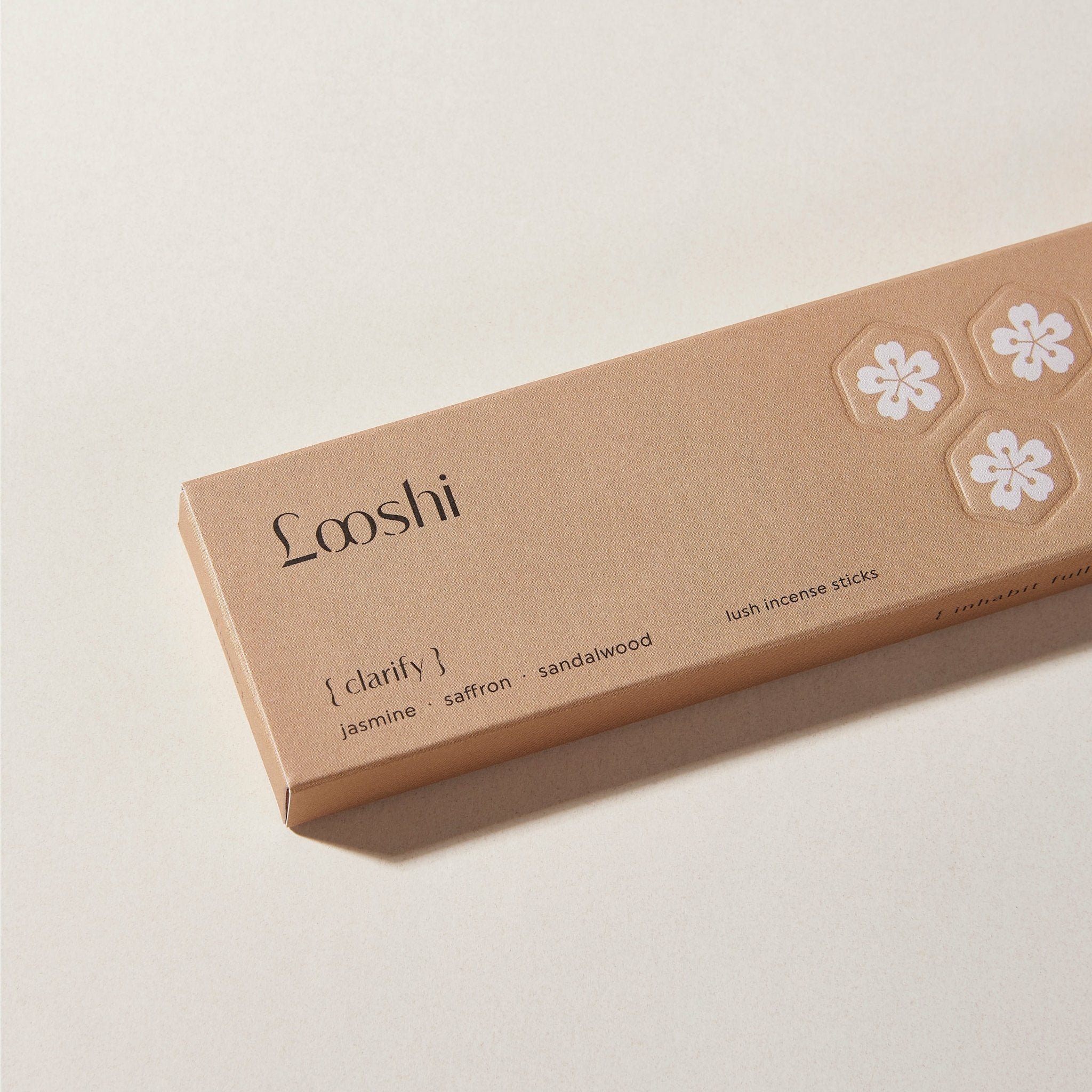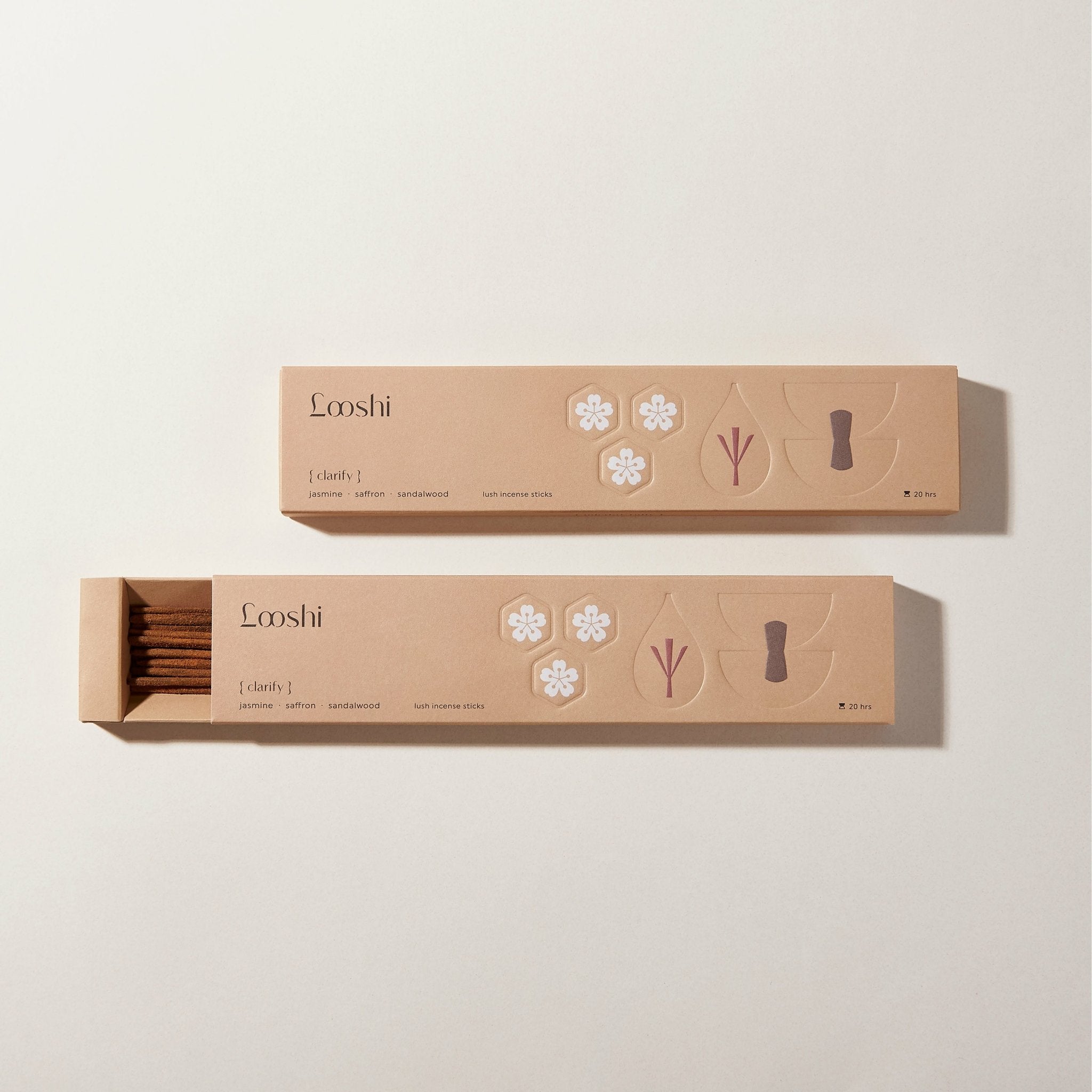 made for inspiring mindfulness
Jasmine · Saffron · Sandalwood
Clarify is perfect for creating a soulful atmosphere especially when you feel the need for a mental reset. Unwind and relax with a clear head and a full heart.

Share
"The smell just fills up my place with a warm hug. The scent is not overwhelming just simply lovely. Thank for such a wonderful product. I will be a lifelong customer 🥰"
Maria J
Our Incense Sticks Are
NATURAL
HANDROLLED
NON-TOXIC
SUSTAINABLE
Made with Natural Ingredients:
Coconut Husk
Organic Raw Honey
Essential Oils
20 Incense Sticks Per Box
60 Minutes Per Incense
Total Burn Time of 20 hrs
In partnership with communities in Bangalore, India, we roll every one of our incenses by hand like they were made thousands of years ago.
In buying this product you are also supporting communities focused on helping mental health awareness
- Light the end of the stick, blow out flame and place in holder.
- Ensure the incense burner is heatproof and non-flammable.
- Burn incense in a well-ventilated room and away from flammable materials.
- Never leave incense burning unattended or near children or pets.
- Enjoy a resignified space.
Calm
Calm in my personal first choice. Best ever.
Delightful
No complaints. Lovely scents
Smells Like Nostalgia
I absolutely love Your insensé. I've bought other brands from the store only to be disappointed and dissatisfied. Your insensé is the real deal like what I would burn when I was a kid—it's definitely nostalgia in a stick. People are always complimenting on how nice my home smells. I'm so happy I found you.
Burning incense has become a daily ritual for me
Really special incense. On my second order. Burning incense has a profound effect on my mood that's uplifting and transcendental and Looshi incense does this well.